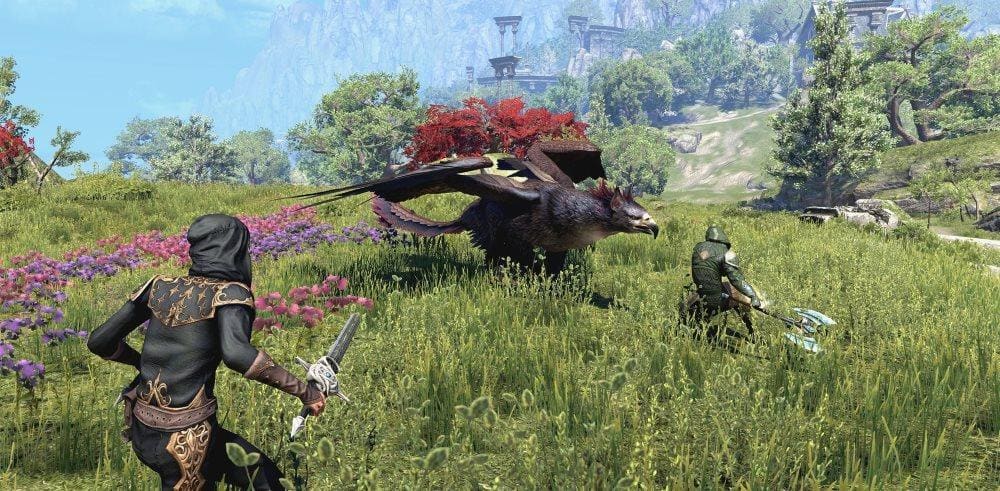 The Elder Scrolls Online: Summerset and Update 18 are right around the corner, but there is already a ton of great community-created content available to get you up to speed on all the new adventures, loot, and systems coming with the new Chapter and patch. Check them out in our latest Community Guides article!
Note that these guides were based on what was available in our Public Test Server, meaning that some of the information might be a little out of date. Be sure to check in with the different community creators regularly to get updates!
Psijic Order
Kevduit – ESO Guide to the Psijic Order
Kevduit dives deep into the new Psijic Order Skill Line and outlines all the new Abilities you'll have a chance to master when you join the mysterious monastic order.
You can enjoy more of Kevduit's guides and videos on his YouTube Channel.
Alcast – Psijic Order Leveling Guide
Alcast has been hard at work detailing the quickest way you can level up the Psijic Order Skill Line and unlock all of its powerful new Abilities with this guide on his website.

Keep an eye on that page for future updates and find even more guides, builds, and previews on Alcast's website and YouTube Channel.
Woeler – Psijic Order Skill Line Review for Tanks
Woeler also takes a look at the Psijic Order Skill Line, but discusses the new Abilities based on their usefulness for PvE tanks.
You can find more on Tanking in ESO: Summerset on Woeler's website and YouTube Channel.
Gilliam the Rogue – How does Imbue Weapon Hold Up?
Gilliam puts the Imbue Weapon Ability under the microscope and takes a hard look at how it performs against similar Abilities in a series of DPS tests.
Find more theorycrafting content and guides on Gilliam's YouTube Channel.
Exploring Summerset
Fextralife – Summerset Sets Preview
There's a lot of brand-new and powerful item sets coming with ESO: Summerset. Check out this breakdown of all the new gear you can earn or craft in the home of the High Elves.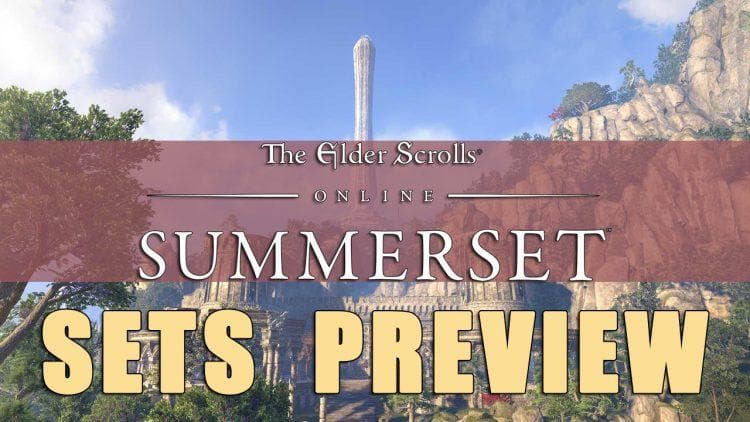 You can check out more ESO guides and previews on Fextralife's website.
Shimmer – Sunhold Boss Locations
Shimmer breaks down all of the bosses you need to defeat in order to earn the Sunhold Conqueror, Sunhold Vanquisher, and Sunhold Goup Event Achievements with this short video.
You can find a similar video Shimmer has prepared for the Karnwasten public dungeon and more guides and ESO: Summerset content on her YouTube Channel.
Tianlein – Jewelry Crafting Guide
Get ready for Jewelry Crafting with Tianlein's latest preview and guide. This new crafting profession has its own rules and resources, so make sure you know how it all works. Note: Some of the ways you acquire Trait materials and resources have changed recently, so keep that in mind.
You can find more ESO guides and clips on Tianlein's YouTube Channel.
Miscellaneous
Miss Bizz – Crown Store Gifting Guide
Update 18 brings Crown Store Gifting for all ESO players, and Miss Bizz has created this quick guide to show you how it all works.
You can find additional guides and more on Miss Bizz' YouTube Channel.
Xynode – The Easy Sorc "SO FAR!" (Summerset Testing)
Xynode has started updating his Easy Sorc build for Summerset, making use of the new Jewelry Crafting Traits to open up new possibilities for existing item sets and builds.
You can find more builds and guides on his YouTube Channel.
This is just a taste of some of the incredible guides and previews that the ESO community has created for ESO: Summerset and Update 18. Keep an eye out for more next month as we begin to see even more updated builds and guides beyond launch!
Have you enjoyed or created a new ESO guide that you think the community would like to see? Let us know! Share it with us on Twitter @TESOnline and Facebook. We can't wait to see what the community creates!
The Elder Scrolls Online: Summerset is now in Early Access on PC/Mac and will arrive on Xbox One and PlayStation®4 June 5. Pre-purchase ESO: Summerset through June 5 to receive the Queen's Bounty Pack bonus reward and gain immediate access to the ESO base game and Morrowind Chapter (digital pre-purchases only – conditions apply). Don't miss out!
224 total views, 1 views today