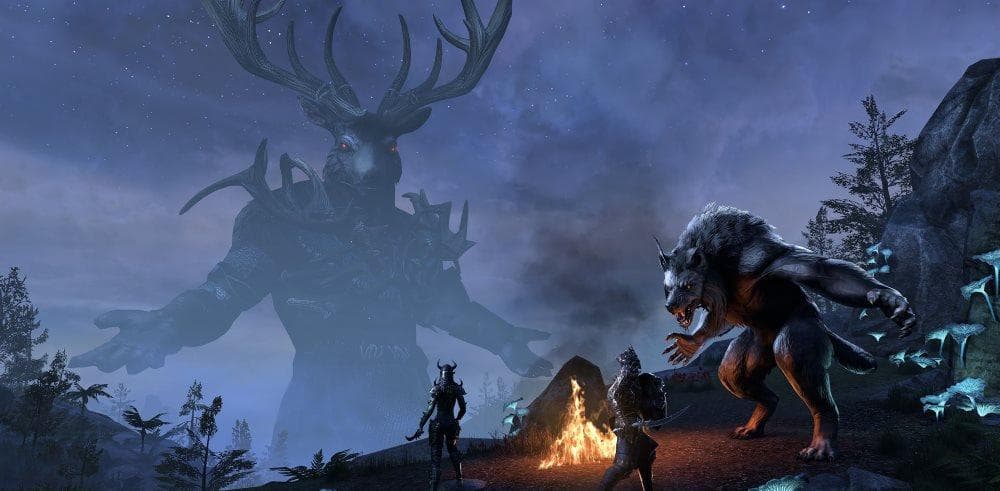 Prepare to hunt! Join us as we delve into Wolfhunter and its two brand-new dungeons with the ESO development team and explore the design and story behind this beastly new DLC game pack.
Watch us live this Friday as we venture into the Hunting Grounds of Hircine and assault the werewolf-infested headquarters of the Order of the Silver Dawn with Dungeon Lead Mike Finnigan and Writer-Designer Tori Dougherty. They'll walk us through both March of Sacrifices and Moon Hunter Keep, discuss each dungeon's design, mechanics, and story (without spoilers). They'll also answer questions from the ESO community as they go! As usual, we will have news, giveaways, and Twitch Drops throughout the show – all you have to do is watch.
This monstrous show airs this coming Friday, July 6 at 11PM BST on Twitch and YouTube. Don't miss out!
226 total views, 1 views today