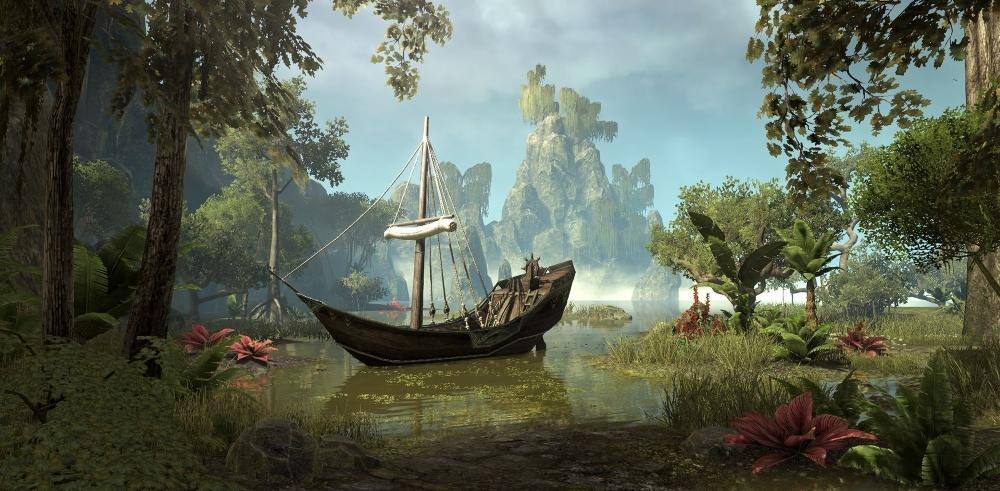 Explore the weird and wonderful world of the Argonians as the ESO development team ventures into the swamplands of Murkmire. Watch us live this Friday!
Join us for ESO Live this Friday at 11:00PM BST as the community team is joined by Zone Lead Ed Stark and Senior Writer-Designer Leamon Tuttle to talk about what is coming with the Murkmire DLC game pack and feature a live walkthrough of the new zone. Tune in to learn about this new area, what makes the Argonian people so unique, and enjoy some spoiler-free discussion on the DLC's main story.
During the show, the team will answer your questions about Murkmire and there will Twitch Drops enabled, so don't forget to link your PC/Mac accounts before it starts!
If you love everything Argonian, or are just looking forward to exploring a mysterious new world, be sure to check out the show this Friday at 11:00PM BST on Twitch, YouTube, Mixer, and Steam.
202 total views, 1 views today